"ON SUCH BALMY DAYS ARE LIFE LONG MEMORIES FORGED"
When I lived in Hulme, back in the mid-Eighties, the dead leaves in Alexandra Park formed a mulch with drugs and danger. Originally opened in 1868 to "deter the working men of Manchester from the alehouses during their day off" the park had lost sight of its original aim and had become a place of dereliction.
Manchester has struggled with its green spaces for many years. I sometimes think, when listening to the excited arrogance of our city, as it proclaims itself to be the "greatest city on earth", that without the great parks breaking up the streets it will never rival Vienna or Paris.
In 2012 Alexandra Park, given Grade 2 listed status, received funding to restore the vision of Alexander Gordon Hennell. Since it re-opened several of my friends had visited and offered up eulogies and so, on a mist ridden Autumn day I made my first visit.
The park lies between Moss Side and Whalley Range, occupying 60 acres of land that today's developers would struggle to leave empty. I entered at one end of a magnificent avenue of trees, adjacent to Alexandra Road. Soft sun eased through the high branches and fell onto russet leaves covering the path. Like a Parisian boulevard, people were promenading. Dogs excitedly nosed their way forward, children cycled independently of their parents, and friends formed clusters of chat as they encountered each other along the way. Some folk sat peacefully on benches, looking skywards, watching their breath escape slowly into the late afternoon.
There's a large pond too, as there should be, and a play area from which could be heard kids ignoring the pleas of mum and dad to be careful as they swung ever higher. Dads kicked footballs with their sons and daughters, and ducks and geese feasted on bread eagerly thrown. On such balmy days are life long memories forged.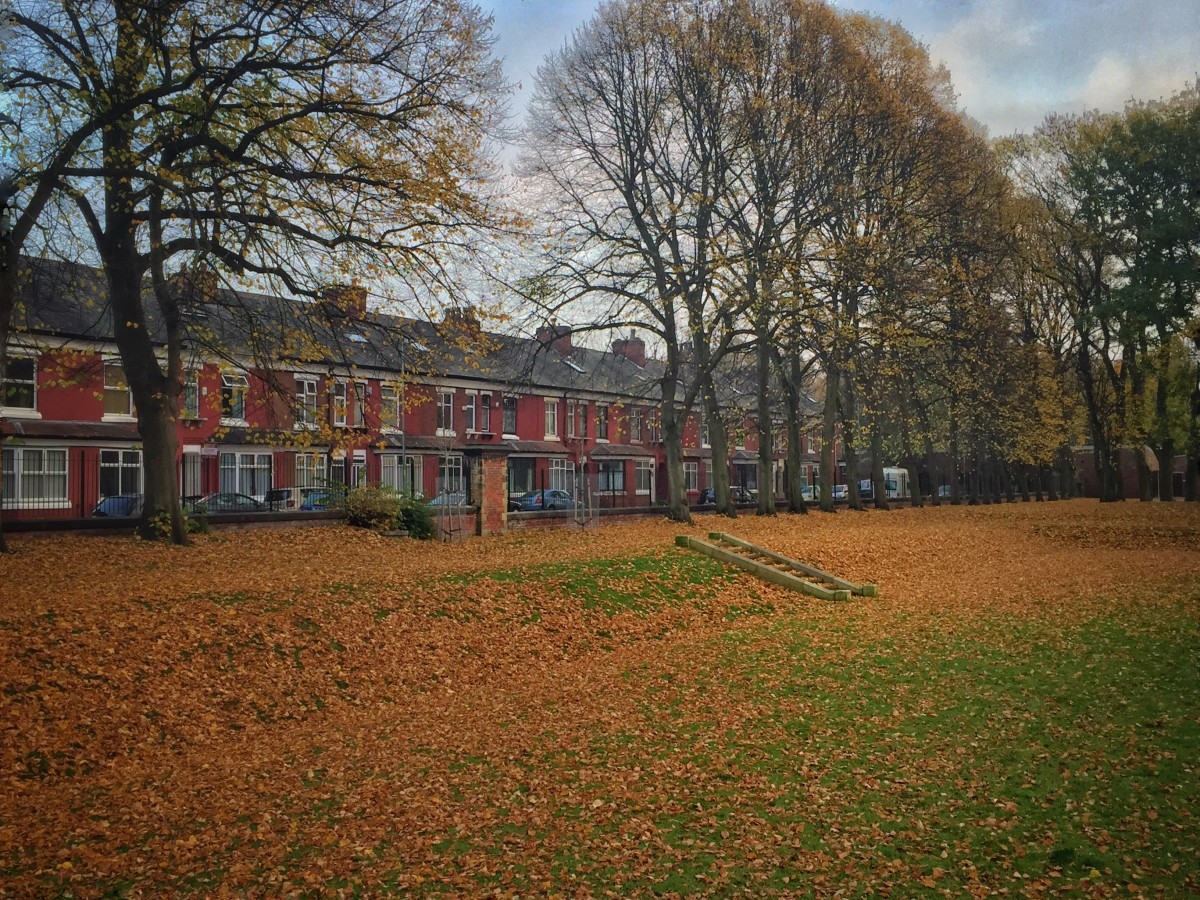 I wandered further into the park, past Tea Hive cafe and its cakes and happiness, and made my way over to the Princess Parkway side. As I neared the newly refurbished Chorlton Lodge I saw a woman taking close up photographs of tiny mushrooms. I asked if she minded me taking pictures of her making her own pictures. She laughed and said "No". We chatted, as you do, and I learnt that her name was Cherry Chung, and that she worked as an artist using whicker.
The light was fading and the colour was leaving the trees and grass, as if the park was about to faint. Cherry cycled away and I started back towards my car. A young lad with a skateboard gazed at a young couple. They appeared to be cuddling and much in love, but there was a dispute about a photograph that had just been taken that the woman didn't like. The man was holding her, trying to appease her and stop her deleting the moment he'd just captured, that clearly he already treasured.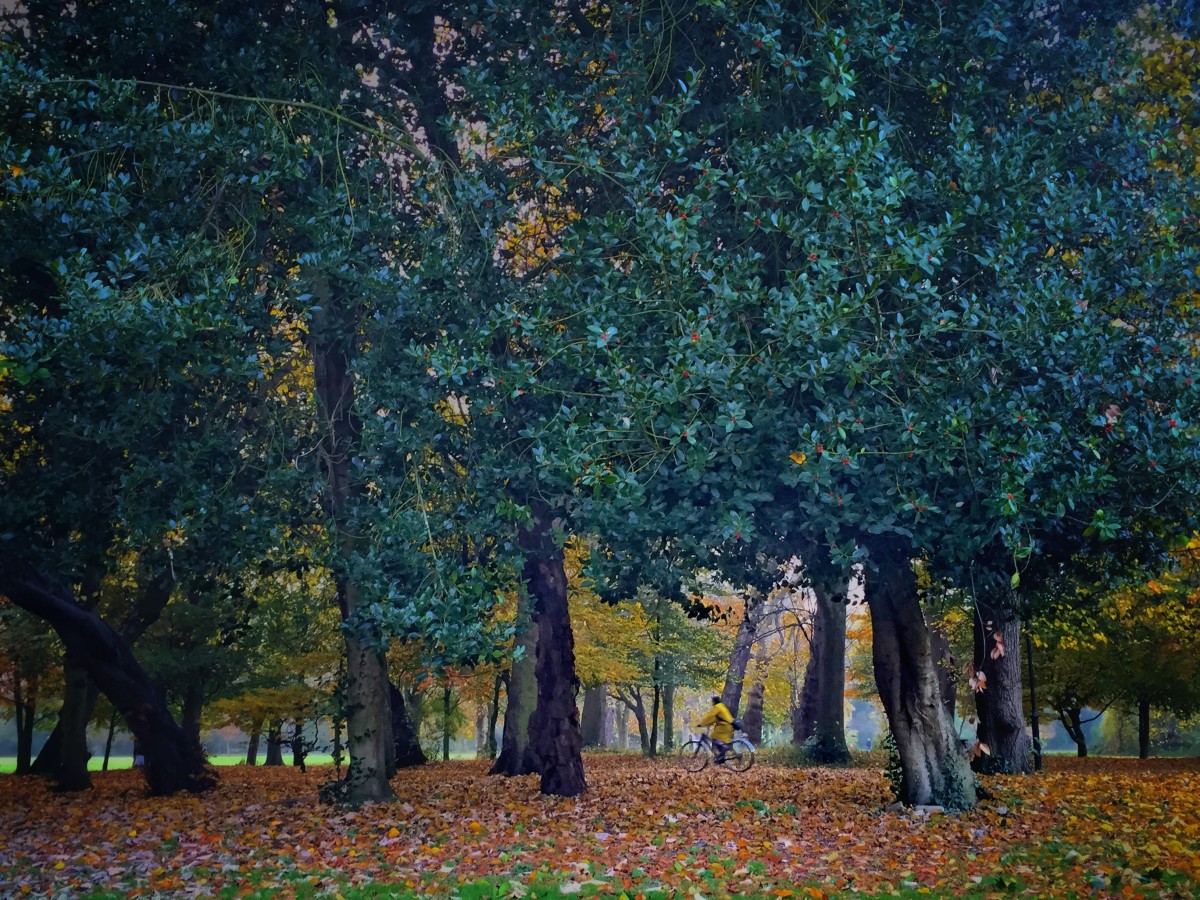 I made my way along a long, wide path back towards Whalley Range. All that is Manchester seemed to be here. All of its mix of peoples, all of its sense of grandeur and vision pock marked with puddles and patches of mud. As I reached the entrance gate I could see, in the distance, the Beetham Tower slowly disappearing into the fog. I wondered if, when surrounded by clouds, the people that lived there felt like the giant in Jack and the Beanstalk must feel, unable to see the beauty of the world below from their shiny dwelling.
THIS STORY WAS FEATURED ON THE "I LOVE MANCHESTER" WEBSITE
The photographs taken for this blog are produced entirely on an iPhone 6, using the native camera and various Apps for post production. It's a simple way of working.